In case you hadn't noticed, I am organizing a Yuri's Night at ArtWhino...Perhaps you have seen some of the promotional material?
Or visited the website
www.outofthisworldparty.com ?

Or the Press release?

Press Release


ART WHINO AND ABJ ANNOUNCE:

Yuri's Night '08
World Space Party


FOR IMMEDIATE RELEASE
Contact:
Shane Pomajambo, Press Relations
Shane@ArtWhino.com
703.462.4135

Alexandria, V.A. Art Whino (www.artwhino.com) in partnership with ABJ Productions (www.artbyjared.com) launch Yuri's Night '08 World Space Party, April 12th, 2008 from 8pm to 2am at 717 N. Saint Asaph St. Alexandria, VA 22314.

Tickets are now on sale, $20 in Advance or $25 at the Door. Admission price includes entertainment and 3 drink vouchers good for Stoli Vodka's cosmic-concoctions. Cash Bar available all evening. To purchase tickets, visit www.outofthisworldparty.com

This is a 21 and older event.
Yuri's Night '08 - World Space Party
Join Art Whino for an OUT OF THIS WORLD experience as we celebrate Yuri's Night, a World Space Party commemorating Russian Cosmonaut Yuri Gagarin, and the first human space flight. Yuri's Night is like the St. Patrick's Day or Cinco de Mayo for space. It is a day when the world comes together to celebrate the power, beauty, and party potential of space.
So dress yourself in your best celestial attire (prizes awarded); come see an art exhibition of other-worldly magnitude, and enjoy a Vodka of space themed libations by Stoli Vodka. Cosmic burlesque performances featuring Miss Saturn, spaced out Russian-style post-punk music by Mr. Moccasin, spacey DJ sets, and more will temporarily elevate you from your daily earthly existence.

Performances by: Miss Saturn, Gilded Lily Burlesque, L'il Dutch & selected scenes from Landless Theatre Company's Space Battles the Musical will orbit throughout the night, hosted by the enigmatic Master Uranus.

"Circling the Earth in my orbital spaceship I marveled at the beauty of our planet. People of the world, let us safeguard and enhance this beauty — not destroy it!" Yuri Gagarin, 1st human in space.
SPACE - Space themed art show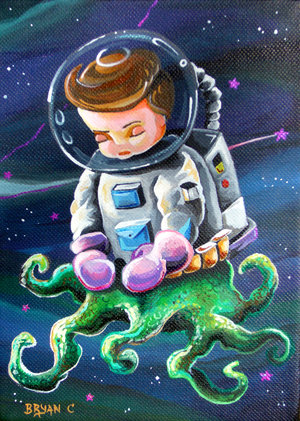 Art Whino artist come together to present SPACE a space themed art show:
Alan Defibaugh

Arabella Proffer-Vendetta

Bryan C

Brandi Read

Chris Bishop

Jared Davis

Jason Snyder

Julie Steiner

Olivier Defaye

Papermonster

Scott G. Brooks

Shawn Huddleston

Todd Gardner

Band Perfomance by: Mr. Moccasin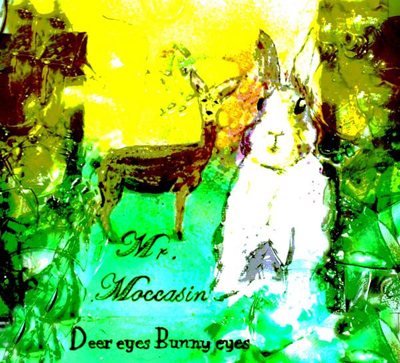 Mr. Moccasin, the brainchild of Hanna Badalova, 23, and Jared Fischer, 27, performs world music-inspired post-punk.

Badalova, born in Azerbaijan (a part of the former Soviet Union), is a fluent Russian speaker and sings in both her native language and English to enhance the emotional contexts of the songs. Prior to Mr. Moccasin, Fischer, a Baltimore native, performed in several experimental, lo-fi punk bands including Fridge A, Salad Days and Food Tit.

Now in a new rambunctious seven-member ensemble, Mr. Moccasin combines drastic chord changes, big riffs, Eastern-tinged violin, cello and mandolin, and a constant barrage of bilingual, hallucinatory lyrics.

Additionally, in 2007 Badalova and Fischer contributed their voices and original music to the animated CBS television series Creature Comforts (produced by Aardman Animations, creators of the popular Wallace & Gromit claymation series), and some of their space cred includes being a spaced-out horse and mule couple in all seven episodes.

Current lineup: Hanna Badalova, vocals; Jared Fischer, guitar and mandolin; Chrissy Howland, bass; Sine Jensen, violin; Greg Hatem, drums; Stephen Reichert, keyboards; Colin Campbell, cello; Dave Chrismer, percussion.

Miss Saturn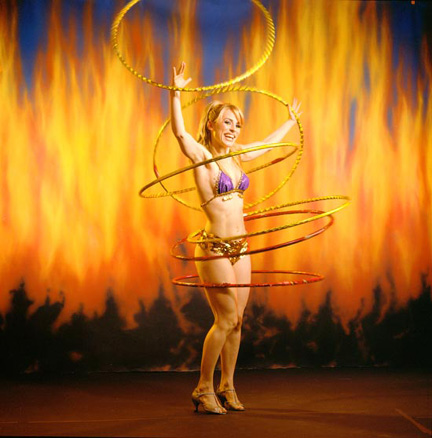 Miss Saturn is truly an original. Time Out New York says it best, "(She) personifies the sequined forces of vaudeville and comedy." She has been a mainstay of New York City's top burlesque and Vaudeville scene for the past 8 years and has wowed audiences across the city and the USA traveling with the Bindlestiff Family Circus as well as opening up for the bands Modest Mouse, Reverend Horton Heat, The Faint, The Walkman, The Dresdon Dolls, Los Straight Jackets, and Velvet Revolver. She recently performed with Moby in the Jonthan Ames and Moby Show.

No matter if you see her at a late night comedy show or an afternoon children's show she is sure to entertain.
"There is something ineffable about Miss Saturn. Actress, comedienne, dancer, and clown, she hula-hoops her way through New York's Burlesque Revival – Saturn, rings, got it, right? – always leaving a dash of titillating mayhem in her wake."—The Pepper of the Earth Blog

L'IL DUTCH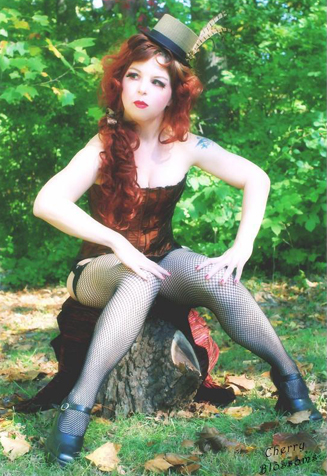 L'il Dutch is a DC-based burlesque artist, producer and an ardent fan of all things atomic and space age - as well as boomerangs. Bringing a mix of traditional, modern and campy performance style to her work, she performs in and produces a monthly burlesque show, The Dutch Oven. This bonanza is held the first Thursday of each month at The Palace of Wonders showcasing new and established talent rocketing to burlesque stardom along with audience participation and prizes that are out of this galaxy.
Gilded Lily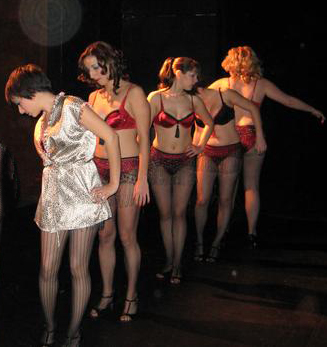 Gilded Lily Burlesque is a troupe of six ravishing and bawdy beauties. Gilded Lily's artistic mission is to preserve one of the most unique and quintessentially American forms of performance art- burlesque. Always careful to keep their saucy acts just this side of scandalous, the ladies of Gilded Lily celebrate feminine beauty, wit, power, sexuality and freedom… never forgetting to keep it smart, keep it funny and keep it HOT!

Space Themed Drinks - By Stoli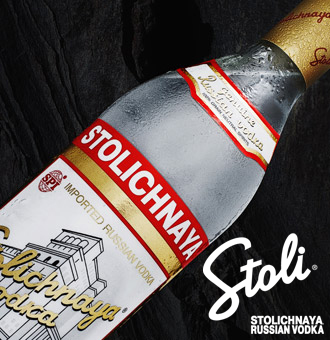 Carefully distilled, then filtered four times, Stolichnaya has a smooth and velvety character which has won it loyal fans around the world. Born and bred in Moscow, the drink is part of Russia's heritage. The name is Russian for "of the capital city". Today, Stoli leads the way internationally. Classic Stoli with its red label is the leader of a family of products – with eight flavoured vodkas and the super-premium Stolichnaya Gold.
NOTE TO EDITOR:
Links to High Res Images:

Additional High-res digital images of art and bios of the artists are available upon request.
I hope you all can come out to the show...please buy your tickets early, I dont want to have to turn away folks at the last minute!
Next week I'll have photos of progress on the scenery for the event!